me, very young in new york (2017)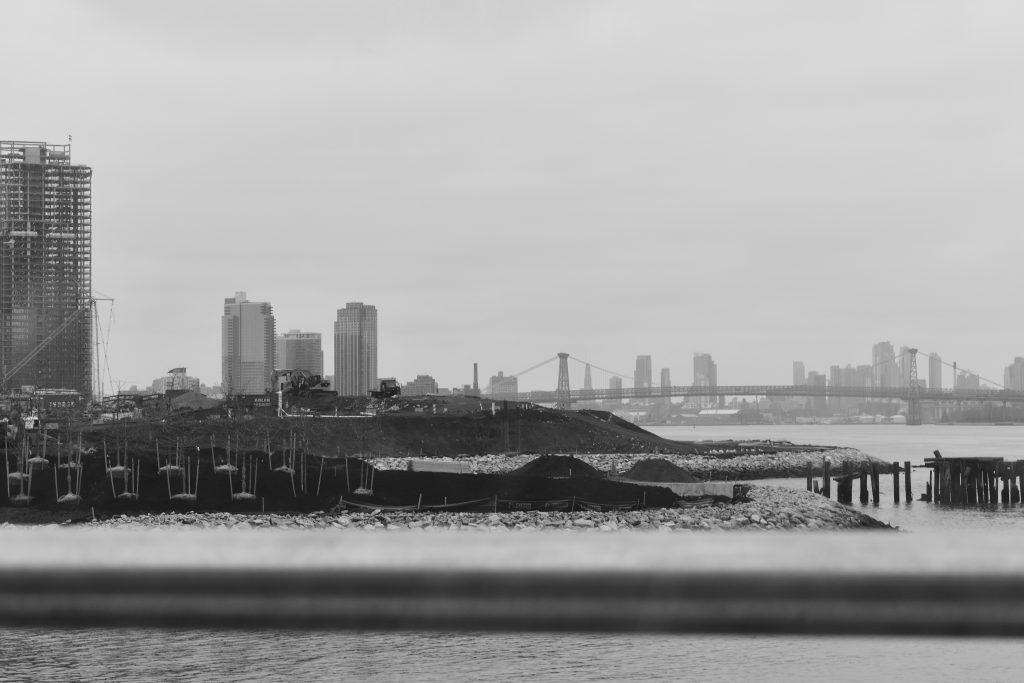 Εσύ, Πολύ Νέα στη Νέα Υόρκη (απόσπασμα)
Η Ρόζι περιέγραφε την Νέα Υόρκη ως λούνα παρκ.
«Θα καταλάβεις όταν έρθει η ώρα, όταν τελειώσει η γιορτή.»
Μα τίποτα δεν βλέπεις να συμβαίνει. Στέκεσαι άπραγη
Πάλι στις ίδιες γωνίες του δρόμου, καπνίζοντας, αδύναμοι αγκώνες,
Κοιτάζοντας τις λεωφόρους από το πράσινο λάιμ σου φόρεμα
Με το ένα χέρι σηκωμένο, προσμένοντας να μεγαλώσεις.
Τίποτα δε συμβαίνει. Δοκιμάζεις χωρίς επιτυχία
Τις γνωστές συνταγές, τις γνωστές αναλύσεις στην αθωότητα:
Σ' αγαπώ στο λάθος πρόσωπο, έπεσα σε κατάθλιψη,
Να φιλήσεις κορίτσι, ένα ακονιστήρι, αχινό, τη δίαιτα του χυμού.
Μα οι αισθήσεις, ταϊσμένες ελάχιστα, αυτό-ανεφοδιάζονται ,
Φρέσκες όπως την πρώτη φορά, έτσι που η τελική
Μονοτονία σου φαίνεται νόστιμη. Ακόμα και το τσίμπημα αυτό
Όταν κάποιος τινάζεται στο «σ' αγαπάω»
Δεν είναι ανεπιθύμητο, όπως η άφθα στη γλώσσα σου
Ακονιζόμενη στις οδοντώσεις από κάποιο δόντι.
Κι όταν σε κοπανάει με δύναμη πάνω στο κάδρο,
Η γεμάτη πόρους κίτρινη μελανιά φαίνεται πιο αληθινή
Απ' την ταχύτητα, τον σπασμό, με τον οποίο ήρθες.
Τίποτα δεν συμβαίνει λοιπόν. Ό,τι κι αν προσπαθείς,
Η τεράστια χαμένη αθωότητα που επιδίωξες
Υποχωρεί σαν προοπτική με τόσο βάθος, όπως ο ουρανός
Τετράγωνος στο τέλος της Πέμπτης ασπρίζοντας στο χάραμα
αθέατος, καθώς κοιτάζεις τα αφώτιστα ταξί να περνούν.
―Χάνα Σάλιβαν
……………………………………………
……………………………………………
You, Very Young in New York (excerpt)
Rosy used to say that New York was a fairground.
'You will know when it's time, when the fair is over.'
But nothing seems to happen. You stand around
On the same street corners, smoking, thin-elbowed,
Looking down avenues in a lime-green dress
With one arm raised, waiting to get older.
Nothing happens. You try without success
The usual prescriptions, the usual assays on innocence:
I love you to the wrong person, I feel depressed,
Kissing a girl, a sharpener, sea urchin, juice cleanses.
But the senses, laxly fed, are self-replenishing,
Fresh as the first time, so even the eventual
Sameness has a savour for you. Even the sting
When someone flinches at I love you
Is not unwelcome, like the ulcer on your tongue
Whetted on the ridges of a tooth.
And when he slams you hard against the frame,
The pore-ticked sallow bruise seems truer
Than the speed, the spasm, with which you came.
So nothing happens. No matter what you try,
The huge lost innocence at which you aimed
Recedes like long perspectives, like the sky
Square at the end of Fifth whitening at dawn
Unseen, as you watch the unlit cabs go by.
―Hannah Sullivan